Ace Hire Origins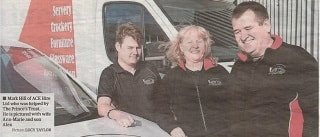 About us
We're a friendly, family business established in 1986 which provides reliable, high quality service to caterers, local business and the general public. With the help of the Princes Trust, our business has successfully run for 30 years. Over the last three decades the company has grown an astonishing amount and will continue to do so in the future.

History
After struggling to get a job, Mark Hill (Managing Director) was inspired to create his own. Mark applied to The Princes Youth Business Trust and after going through a selection process, received a loan for one thousand pounds. With the money Mark Hill was able to buy stock and start his business supplying equipment to Bars, Pubs and Clubs on the 1st February 1986 at the age of 21.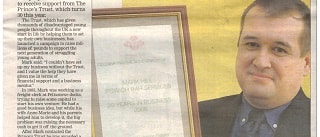 The business has grown a lot from Mark Hill, as the only employee, using his parents shop as a base. Over the years the business has run in several places on Rendlesham Parks and now is run from its base in Bromeswell. Most recently it has expanded into new unit at Bentwaters Park.